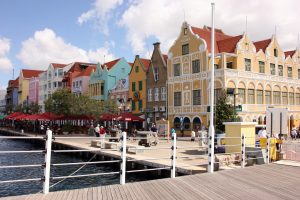 We are looking for new colleagues!
Welcome to Cavalier Caribbean, we offer a seamless service from factory to consumer! With four offices in Aruba, Bonaire, Curacao, and Sint Maarten, our high service level is brought even closer to the customer.
At Cavalier Caribbean, we offer a direct connection between our four offices, Cavalier the Netherlands, and Miami. This offers major advantages to you as our customer, making your shipments faster and more efficient. We are specialized in transporting special projects and shipments that require special care and attention. With us, you can leave your shipment safely in our hands, and we take care of it before, during, and after transport.
Over the years, we have worked with a variety of industries such as textile, pharmaceutical, and automotive companies, food suppliers, and related perishables cargoes. Our logistic management services take care of everything. Our qualified experts are highly trained to make even the most complicated logistic operations run perfectly smooth. From pick-up to delivery, we ensure that your business is our priority.
We offer full-service logistic systems, track and trace systems, and tailor-made solutions to meet your specific needs. We aim to exceed your expectations and provide you with the best possible shipping experience and competitive prices.
Our routes
Weekly shipping by ocean to Aruba, Bonaire, Curacao, St. Maarten, and Surinam from the Netherlands and Miami
Shipping by air to Aruba, Bonaire, Curacao , St. Maarten, from the Netherlands more than weekly, and weekly from Miami
Weekly transport between Curacao and Bonaire
Biweekly transport between Curacao and Aruba
Monthly transport between Curacao and Sint Maarten
At the end of the month a departure from Aruba, Bonaire and Curacao to Rotterdam by ocean
Weekly airfreight consolidations from Aruba, Bonaire, Curaçao & Sint Maarten to the Netherlands
AIRFREIGHT import & export services
For our airfreight import and export services, we offer door-to-door service. Transportation, (customs) clearance, and delivery are included in our competitive prices, as well as all-risk insurance.
Priority airfreight service
Carrier selection and booking
Worldwide airfreight consolidation service
Scheduled departures
Pick-up and delivery
Export Packing
Material receipt, inventory-management, warehousing and distribution
De-consolidation
Air charter services
OCEAN FREIGHT import & export services
As with any service, Cavalier offers ocean freight and import services that cater to your specific needs. Our door-to-door services include customs clearance and all-risk insurance. Of course, our experts will provide the proper documentation to make sure your delivery will get there safely and on time.
Carrier selection and booking
Scheduled departures
Pick-up and delivery
Export packing and containerization arrangements
LCL consolidation-service or Full Container Loads (FCL)
Inland freight
Break Bulk operations
Trucking services
Our high-quality trucking services offer the highest amount of service at very competitive rates. We get your delivery done where you want it, when you want it. Fast, secure, and hassle-free.
Domestic courier services
Trucking fleet for domestic delivery and pickup
Warehousing
There is a growing need for companies to outsource their logistic service activities to a competent logistic service provider. By continuously investing in our facilities, systems, and the process, Cavalier achieves and maintains the required level of expertise to meet this increasing demand. Our clients can choose from a variety of value added logistic services to make logistics efficient.
Pick and pack services
Bonded facilities
Storage facilities
Full security systems
Stuffing and unloading of your containers
Special services
Specific needs require special services. Cavalier is keen on meeting even the highest demands by offering tailor-made solutions for your logistic needs. Contact us to see what we can do for your business.
Supply chain management
Project cargo
Quality check
Cavalier logistics makes the difference!
Via our contact page you will find a complete overview of our contactdetails.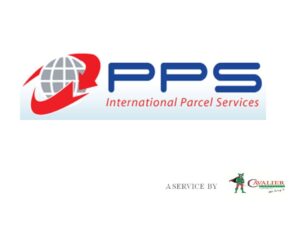 Hello everyone, we have some exciting news for all our private clients! By simply visiting https://www.pps-e.com/ , you can access all the information you need to get started with shipping your package. We know that shipping can be a hassle, but with our user-friendly website and reliable services, you can rest assured that your package will be delivered safely and on time. So why wait? Visit our website now and start shipping your packages hassle-free!
Hallo iedereen, we hebben goed nieuws voor al onze particuliere klanten!. Door simpelweg naar https://www.pps-e.com/nl/  te gaan, krijgt u toegang tot alle informatie die u nodig heeft om te beginnen met het verzenden van uw pakket. Wij weten dat verzenden een gedoe kan zijn, maar met onze gebruiksvriendelijke website en betrouwbare diensten kunt u er zeker van zijn dat uw pakket veilig en op tijd wordt afgeleverd. Dus waarom wachten? Bezoek nu onze website en begin met het probleemloos verzenden van uw pakketten!
Apresiabel klientenan, nos ke komparti un gran notisia ku tur nos fiel klientenan. Ku un simpel klik bo por bishita nos pagina web https://www.pps-e.com/pap/  Bo tin aseso na tur informashon pa guiyabu den e proseso pa manda bo paki. Nos ta konsiente ku exporta palete por ta komplika, pero hasiendo uso di nos pagina web bo por tin e konfiansa di por konta ku nos servicio konfiabel i sigur! Bo por ta sigur ku merkansia lo wordu entrega na tempu i sigur.